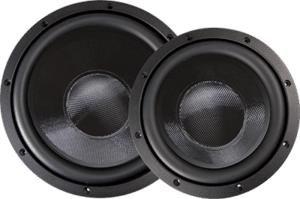 Raven 10 & 12 XL Subwoofers
---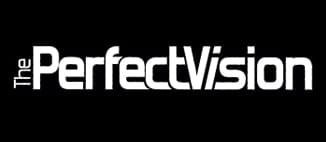 "The sound is beautifully balanced and serves up a remarkable amount of inner detail.  Raven is a company to watch."
Chris Martens - The Perfect Vision, October 2009

"Aerial's ribbon tweeter is an extraordinarily clean-sounding transducer… lacked any kind of grain or metallic edge, offering the same kind of silkiness you get from a mid-hall seat at a concert.  It was also very low in conventional harmonic distortion… This is better linearity than some power amplifiers!"
John Atkinson - Stereophile, November 2009

"I heard much more detail from the ribbon tweeter than I had heard before from any dome tweeter, but it was never harsh or in your face."
Jim Swantko - Home Theater Review, December 2010
The Collection
Raven Design Studios has built a collection of highest quality Loudspeakers available in custom finishes and offering the best sound experience possible.  Discover the Bard, Ebb, and Menhir.
Raven OEM
Raven has developed our own brand of Ribbon Tweeters that offer the most complex detail available.  Our Line Source and Point Source tweeters are utilized by a number of well-known brands including Aerial Acoustics, Huff Loudspeaker, Scaena, WAR Audio, and NOLA.
Custom Design
Raven Design Studio is ready to help you innovate and reach your project's full potential.  Design services include Custom Ribbon Design & Manufacturing, Custom Driver Design & Manufacturing, and System Design.  For more information, contact us at info@ravendesignstudio.com, or use the form on our Contact page.
"The sound is beautifully balanced and serves up a remarkable amount of inner detail.  Raven is a company to watch."

Chris Martens - The Perfect Vision, October 2009

"Aerial's ribbon tweeter is an extraordinarily clean-sounding transducer... lacked any kind of grain or metallic edge, offering the same kind of silkiness you get from a mid-hall seat at a concert.  It was also very low in conventional harmonic distortion... This is better linearity than some power amplifiers!"

John Atkinson - Stereophile, November 2009

"I heard much more detail from the ribbon tweeter than I had heard before from any dome tweeter, but it was never harsh or in your face."

Jim Swantko - Home Theater Review, December 2010

"...the best single-element true ribbons I've heard..."

Harry Pearson - The Absolute Sound, February 2011

"The Raven tweeter endears itself to me.  It has the ability to be alternatingly silky smooth or scapula sharp... both at the same time."

Doeg Schroeder - Dagogo, September 2011
Raven Design Studio
The designers and engineers at Raven Design Studio have the knowledge, experience, and creativity to turn your home speakers into artful masterpieces.  Prepare to experience detailed sound replication that would impress even the most seasoned audiophile listener.